BLOODHYPE wanted to have an "American looking video." To me that meant neon motel signs, boardwalks, roadside diners, and cars. I cast six characters, focusing on Her and Him as the 'young-lovers-on-the-run' duo that's become an American staple since Bonnie and Clyde first made headlines.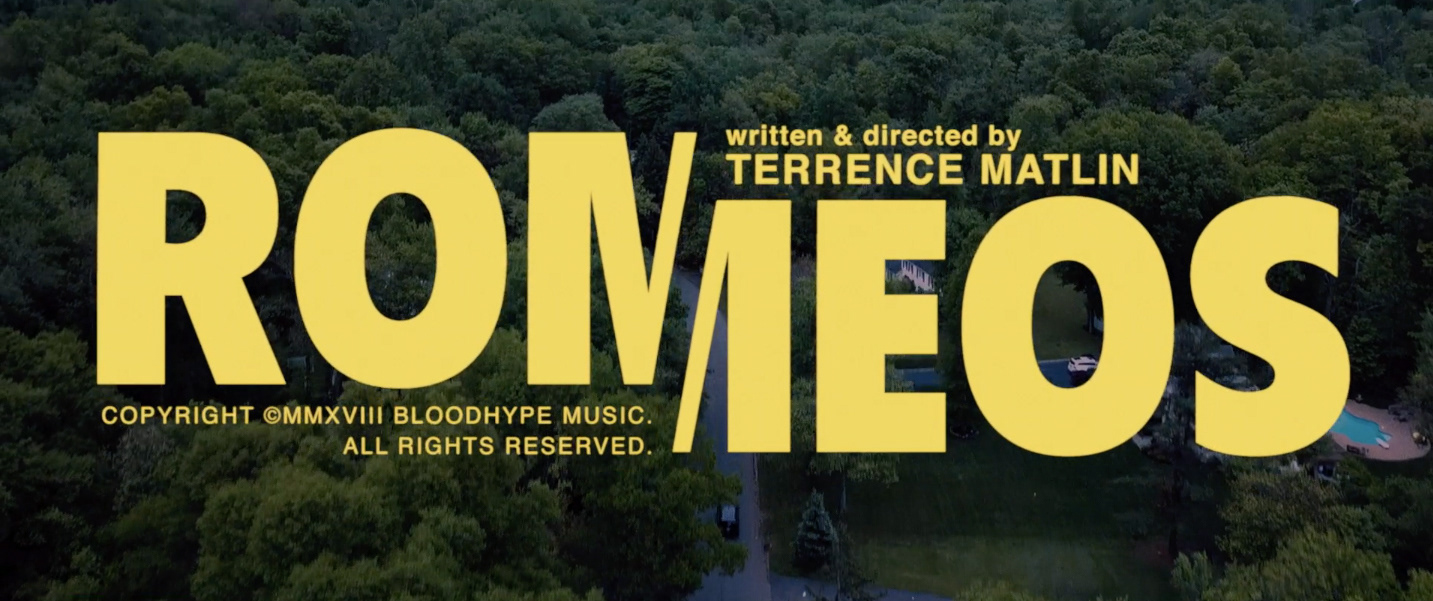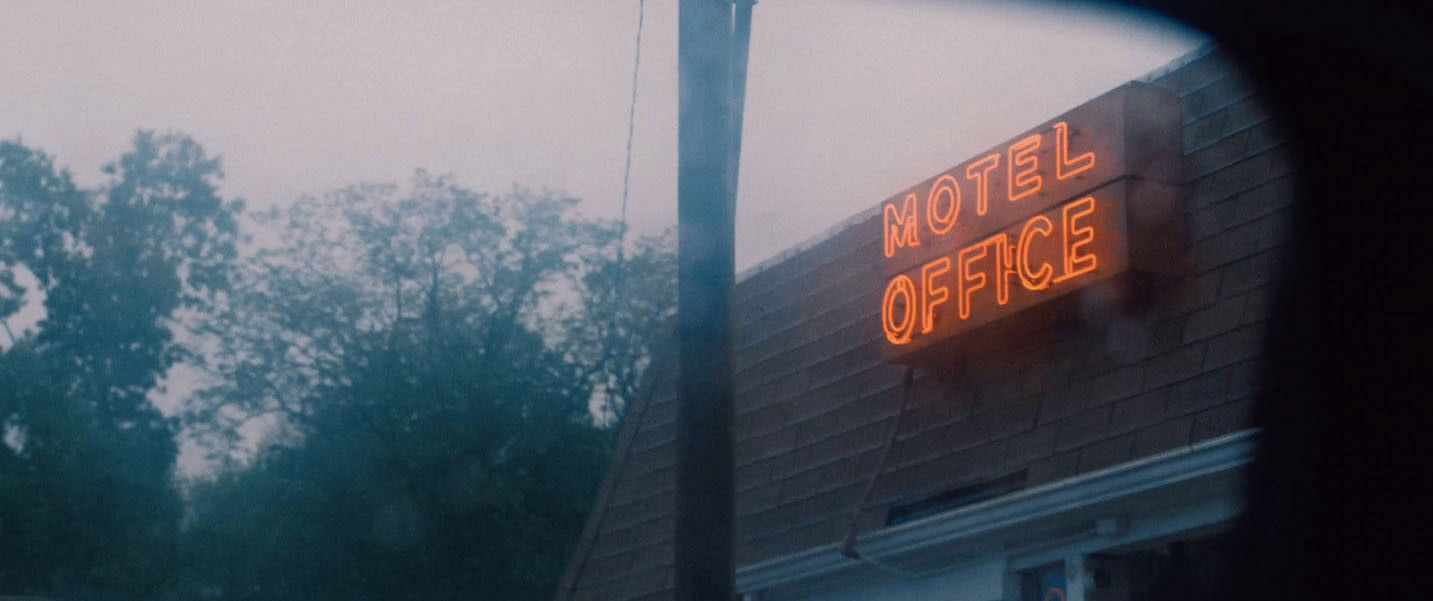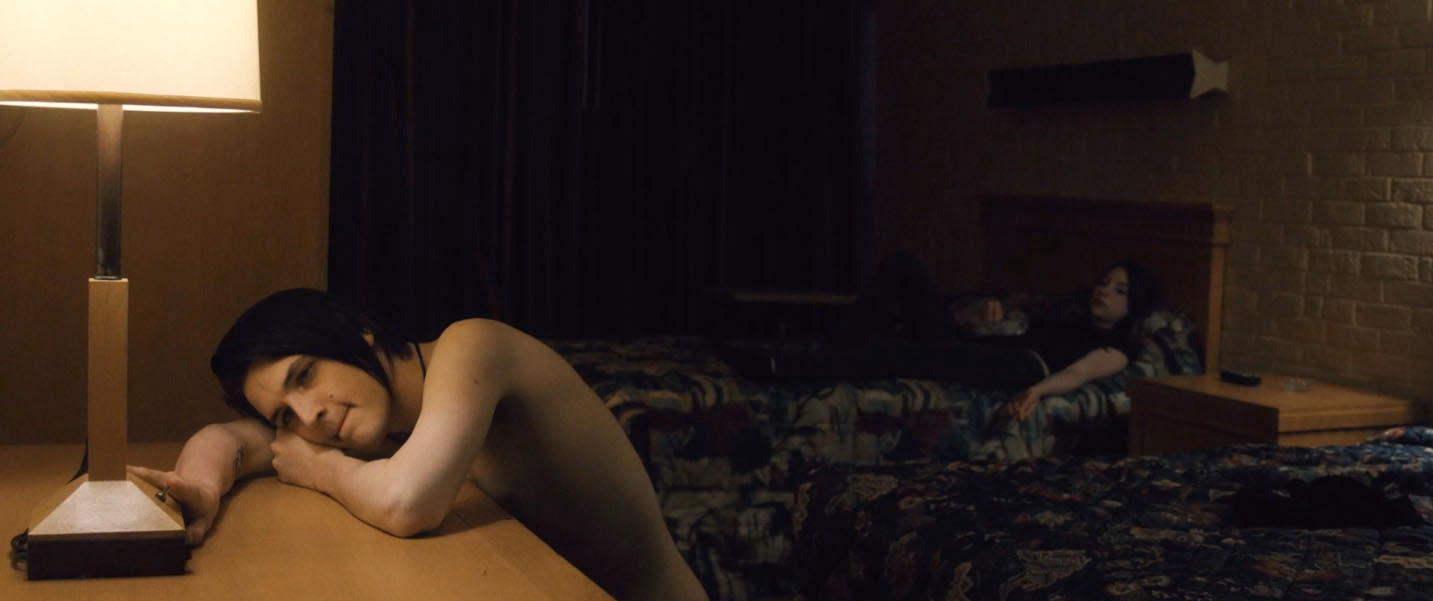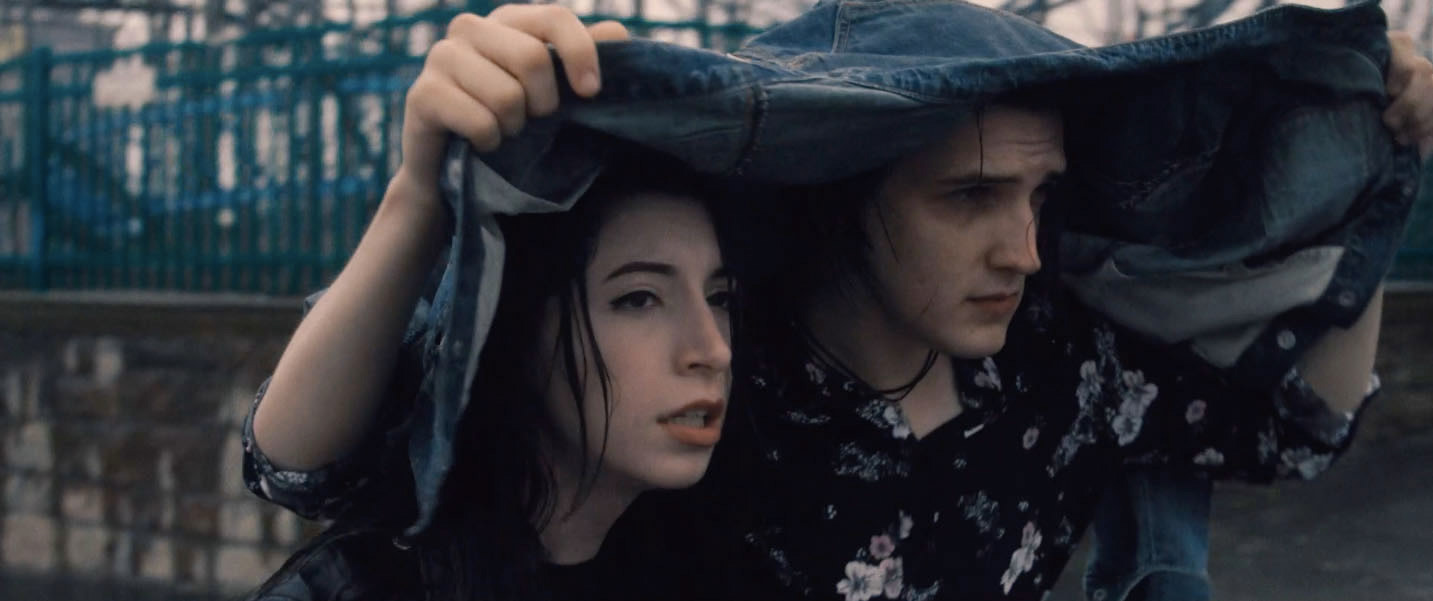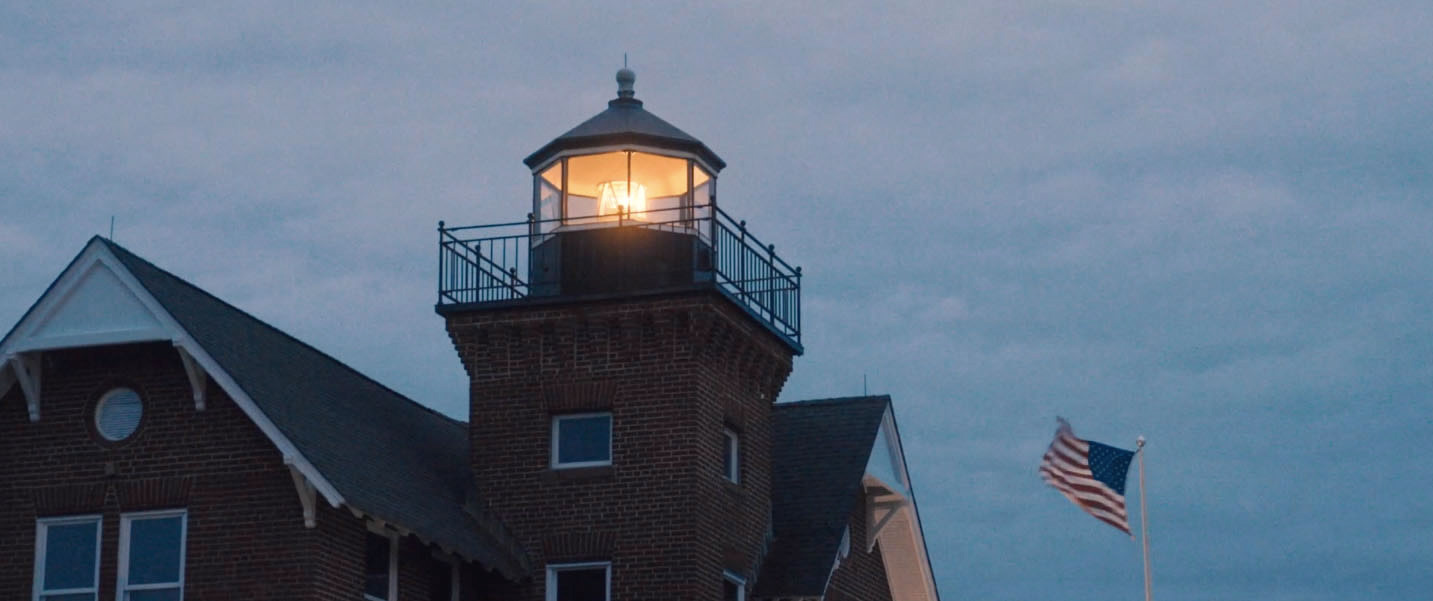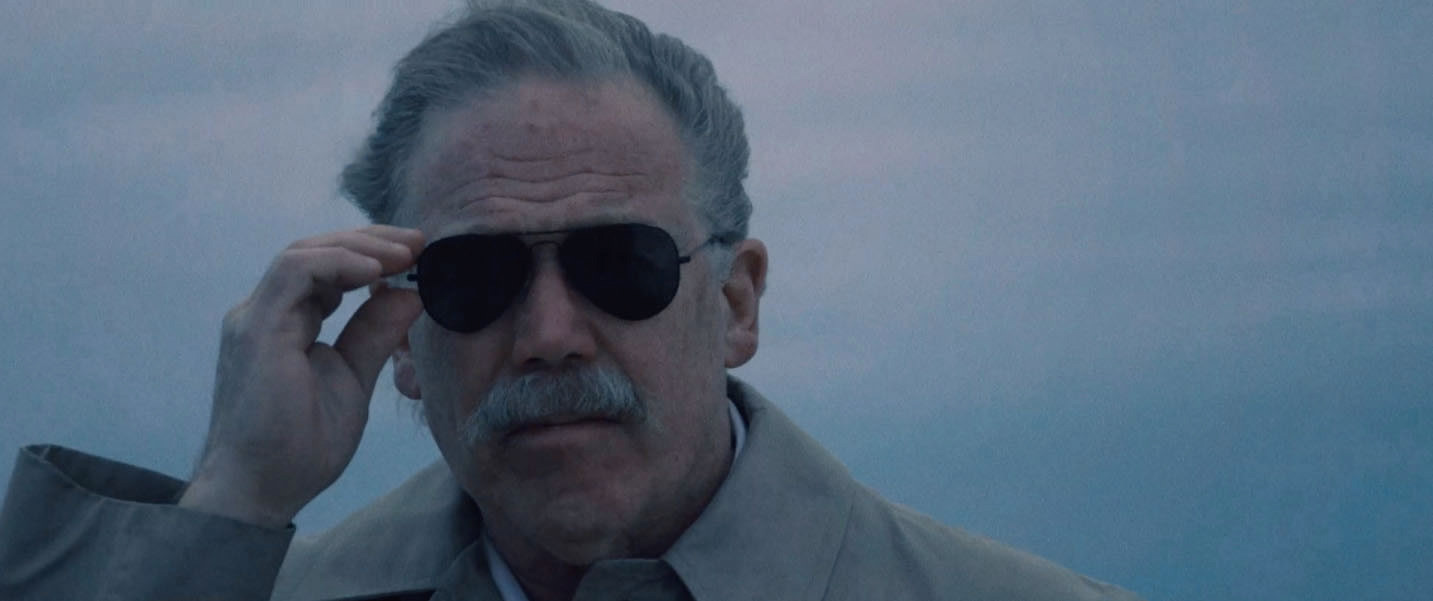 Print is where I started and I was grateful that BLOODHYPE recognized the value in it. I photographed and designed postcards to not only leave at relevant brick and mortars as promotion, but to offer to their Instagram followers as free personalized souvenirs via IG Stories. Yes, upon request fans received tangible, handwritten notes as actual, physical mail. And people wanted it. Wild.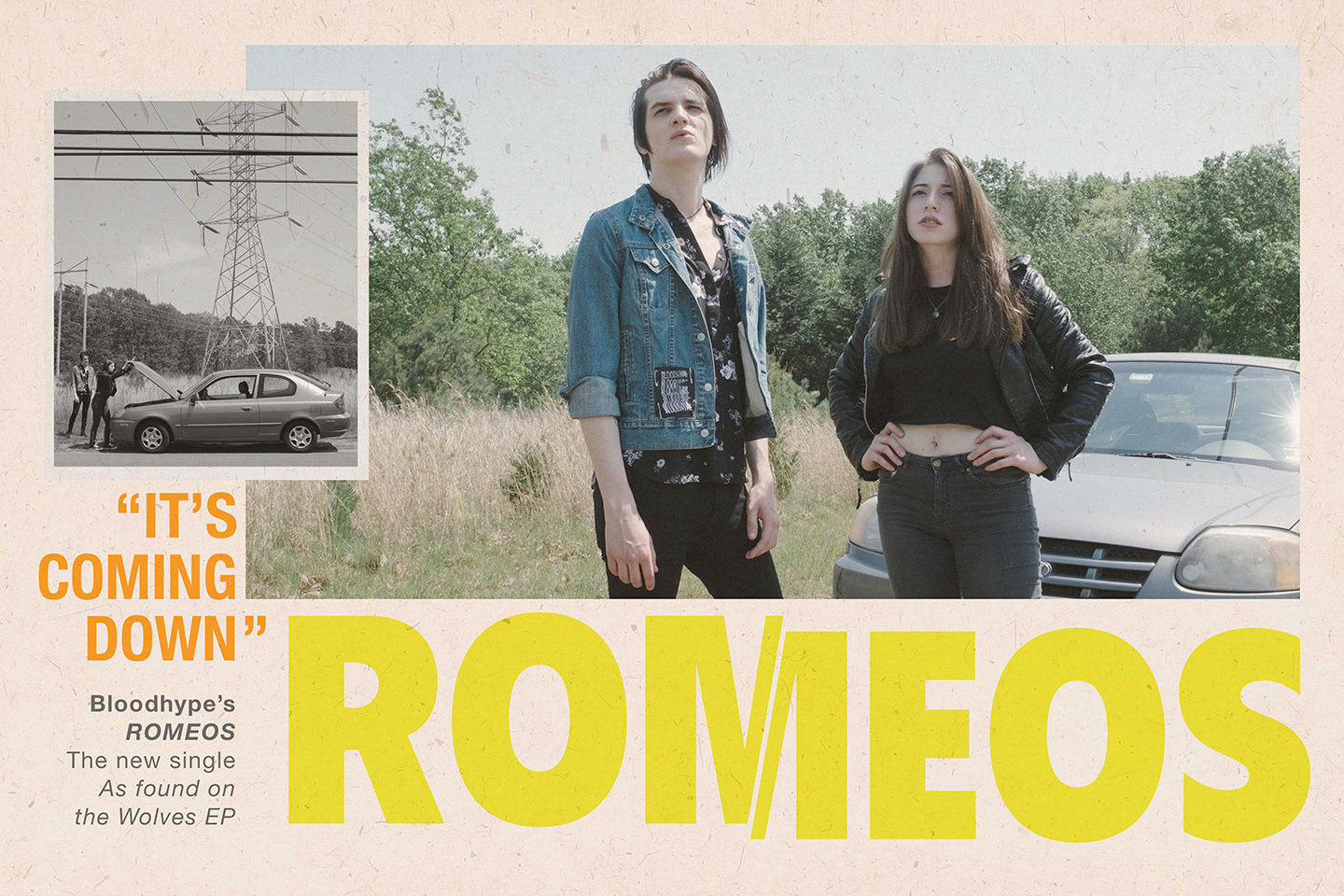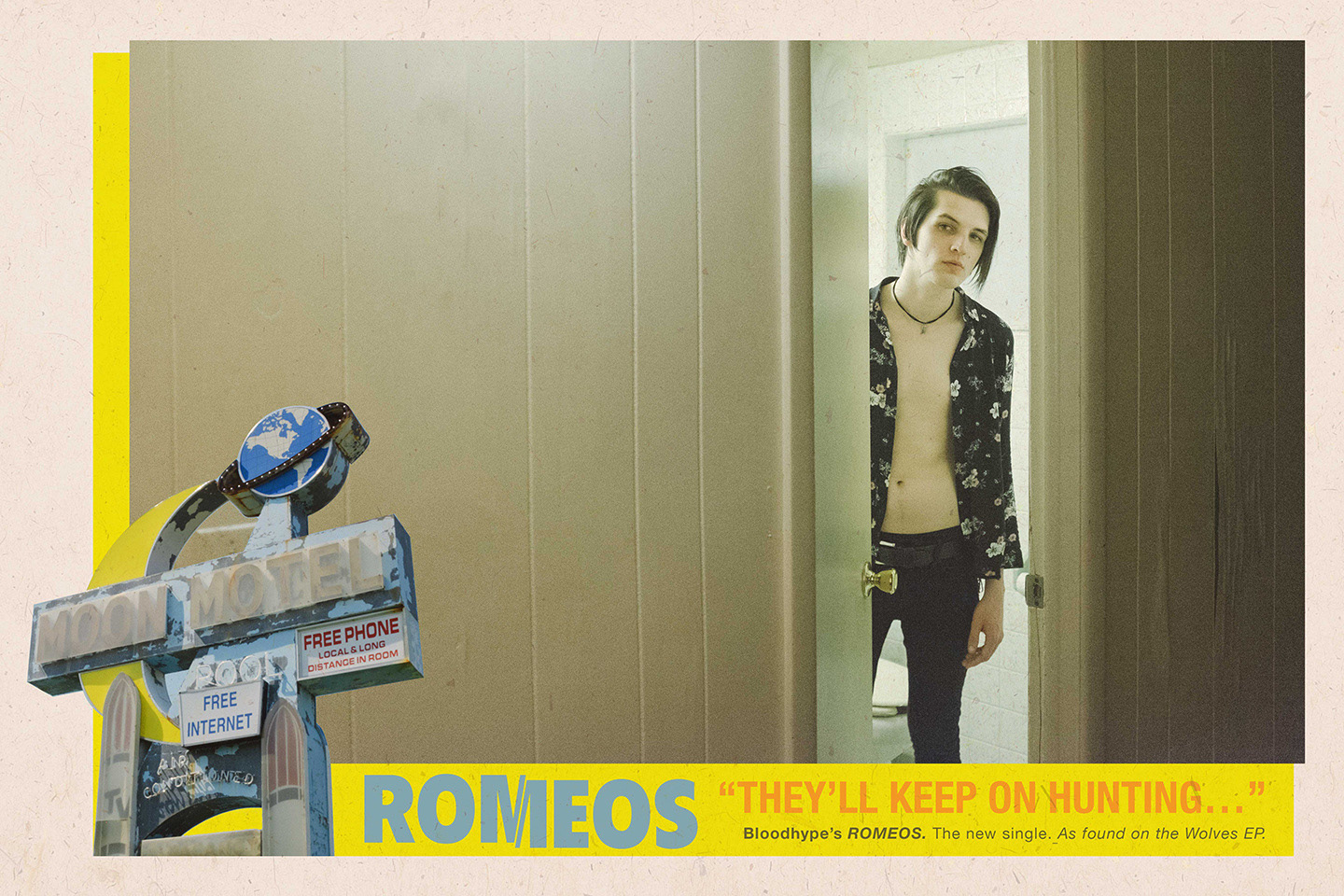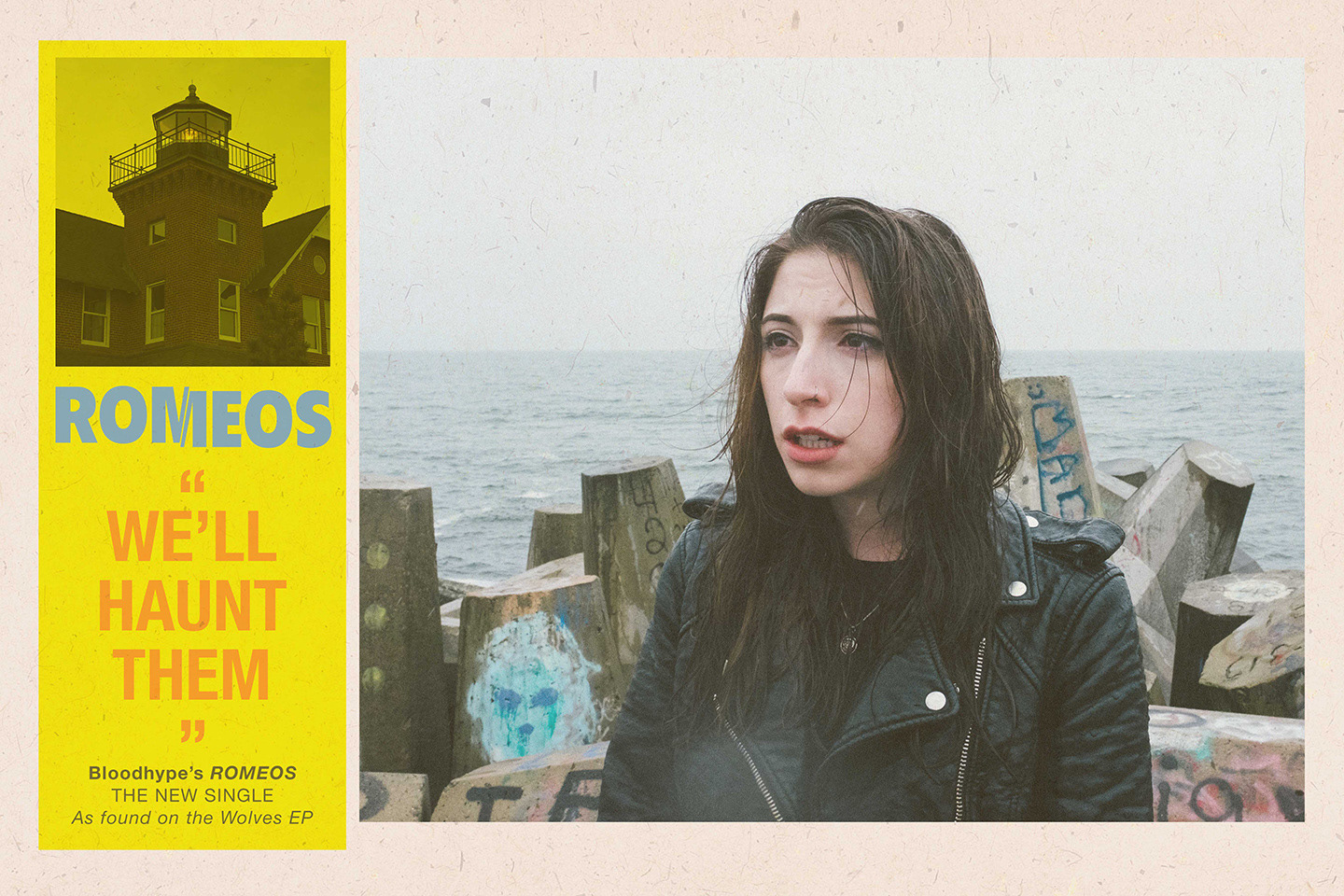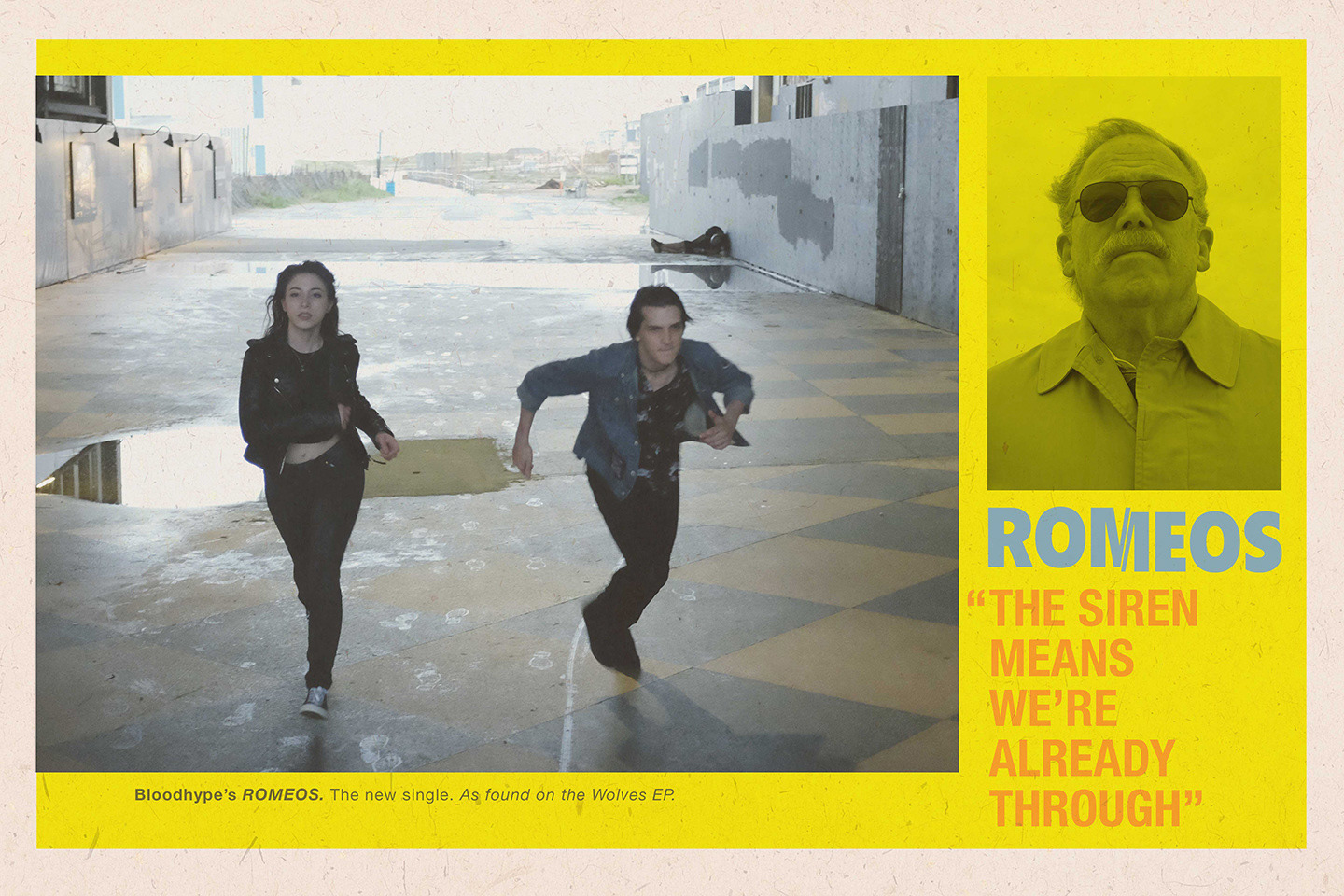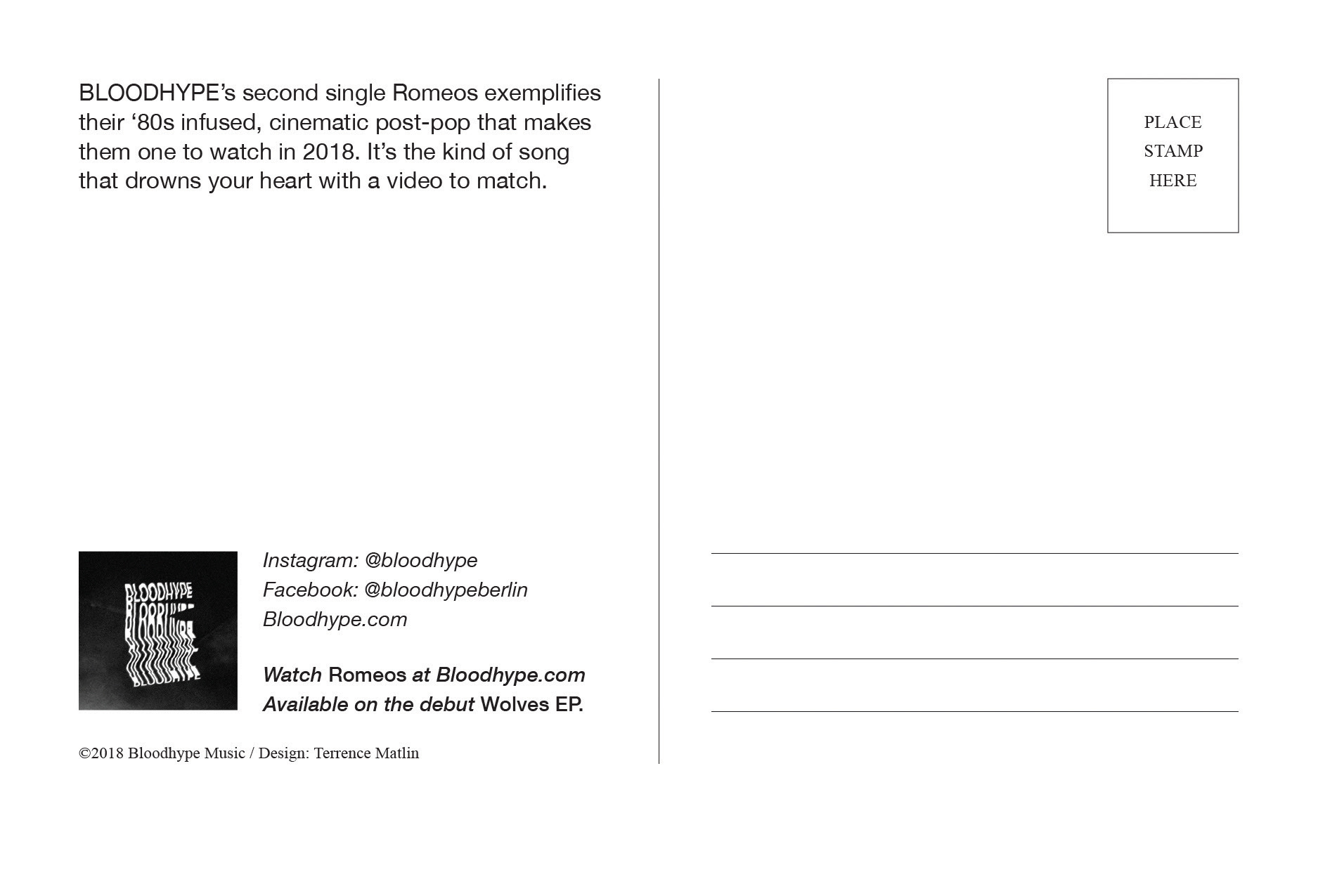 I made the decision during casting that in order to help get eyes on the video—and more importantly the band—to include someone that already had a significant following on social media. Bret Von Dehl (the male lead playing Him) engages often with approximately 30k of his own. Along with key hashtags and some geofencing techniques, cross-pollinating the posts between Bret and BLOODHYPE everyone reach new audiences.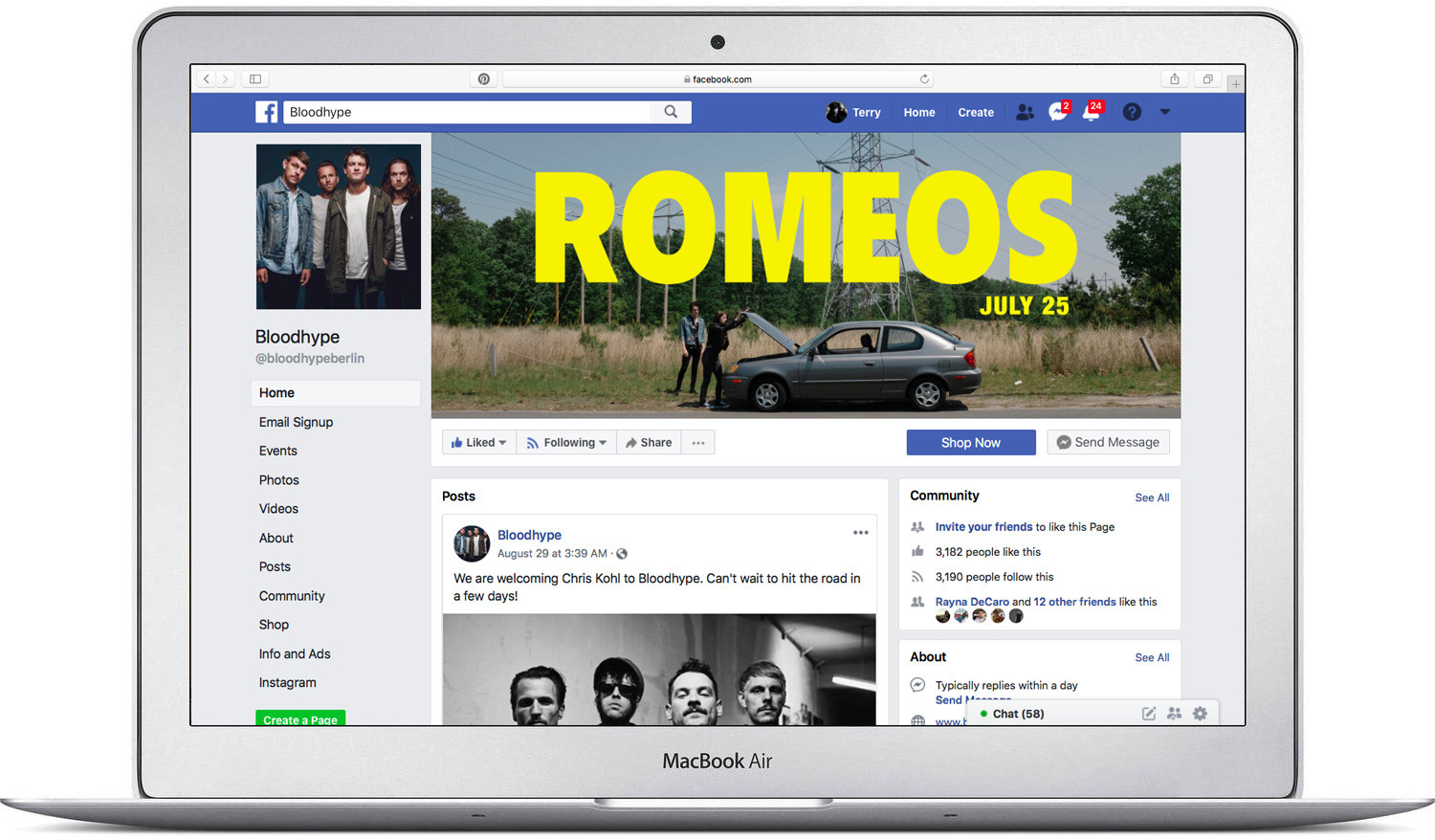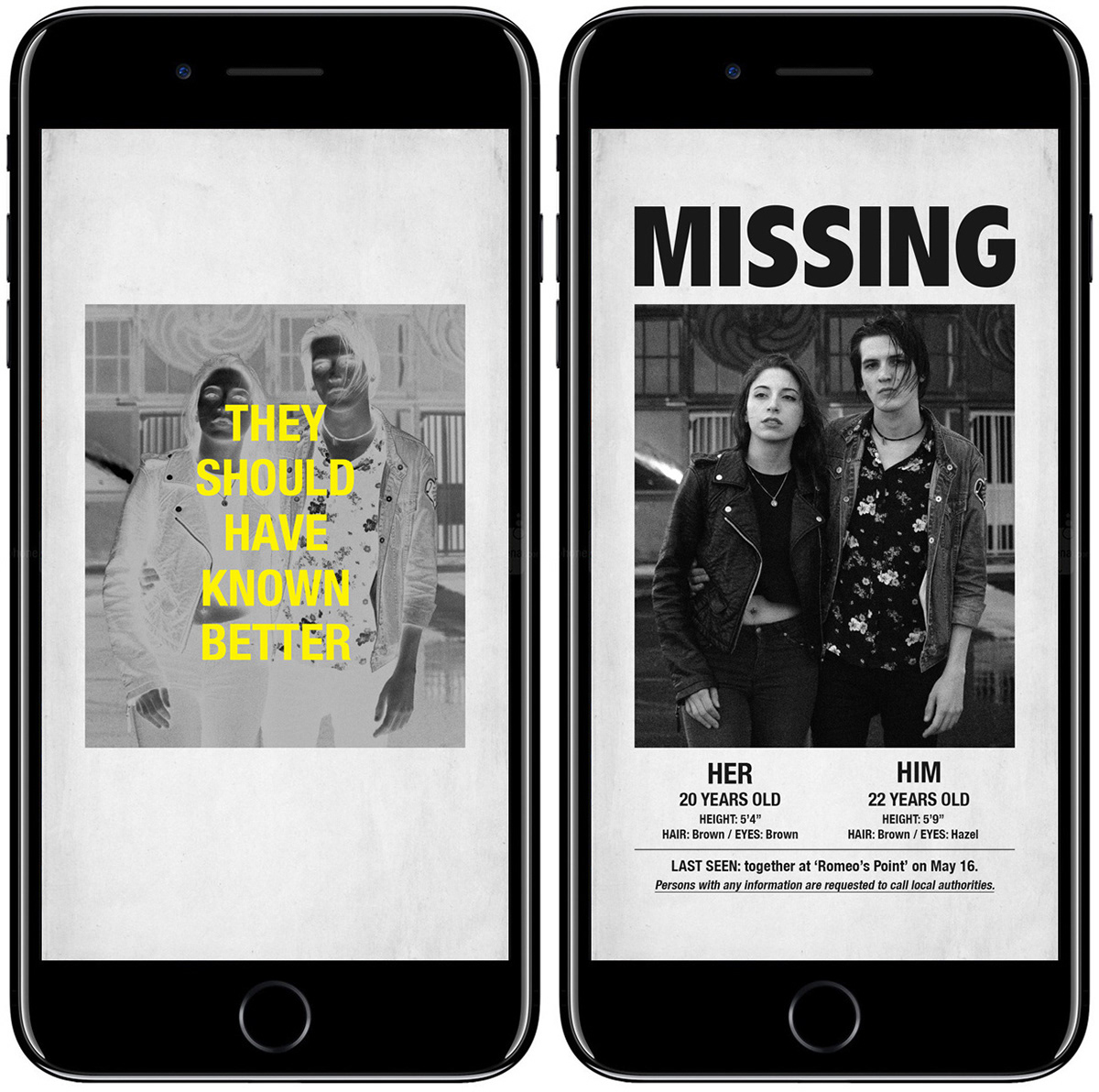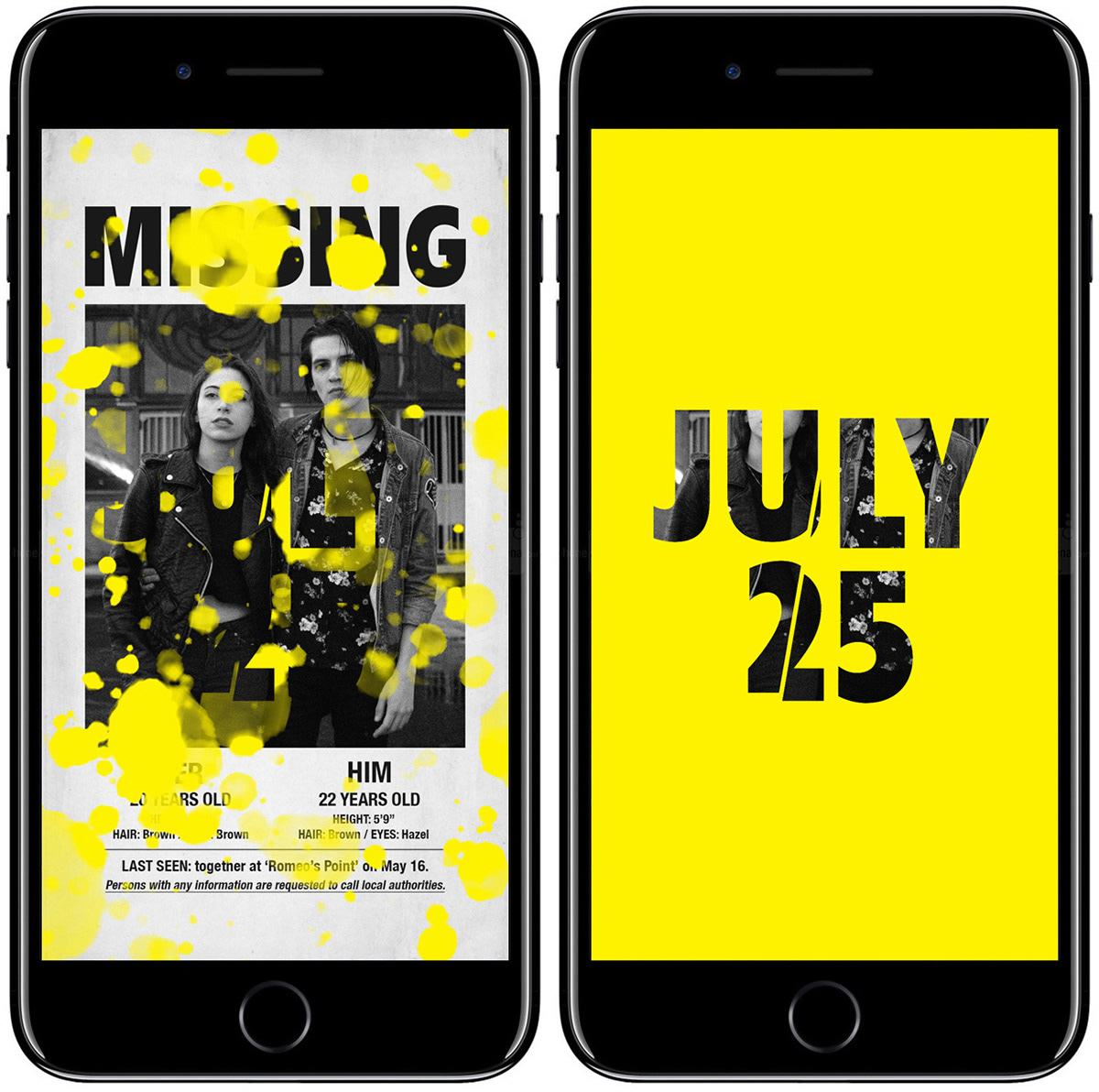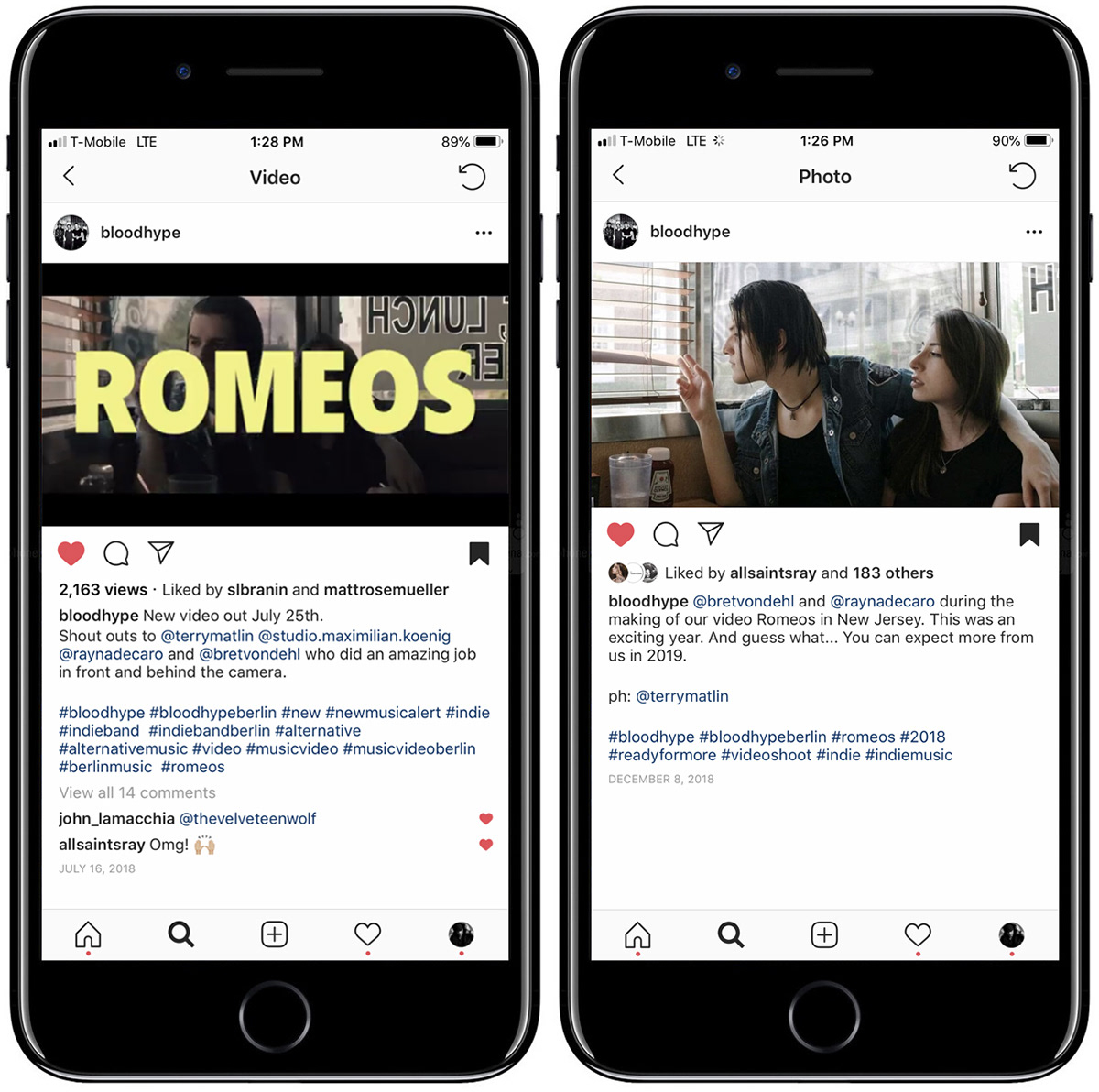 BLOODHYPE released four new versions of 'Romeos' including a live studio version and three remixes for digital and limited vinyl release. The art direction for this iteration needed to relate to the art of the original single yet differentiate itself from it.