The logo is an abstract take on a singular flame. It's one that ignites ideas, warms your heart, burns the old, and illuminates what lies ahead. It's a reminder to live by fire.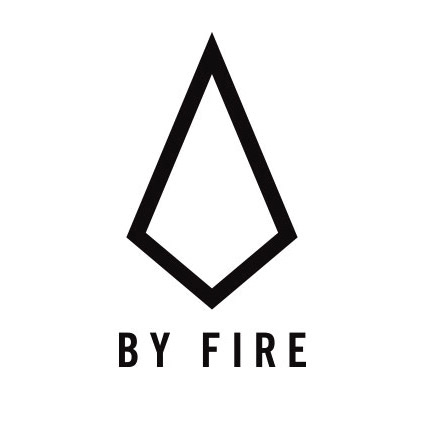 Pairing clean aesthetics with street-inspired photography By Fire presents itself with fashionable grit. No wonder teaming up with the Lower East Side's boutique and tattoo shop Grit n' Glory made sense. Having no built-in ecomm the shop links out to Grit n' Glory where items can be purchased exclusively through them (as well as their brick and mortar).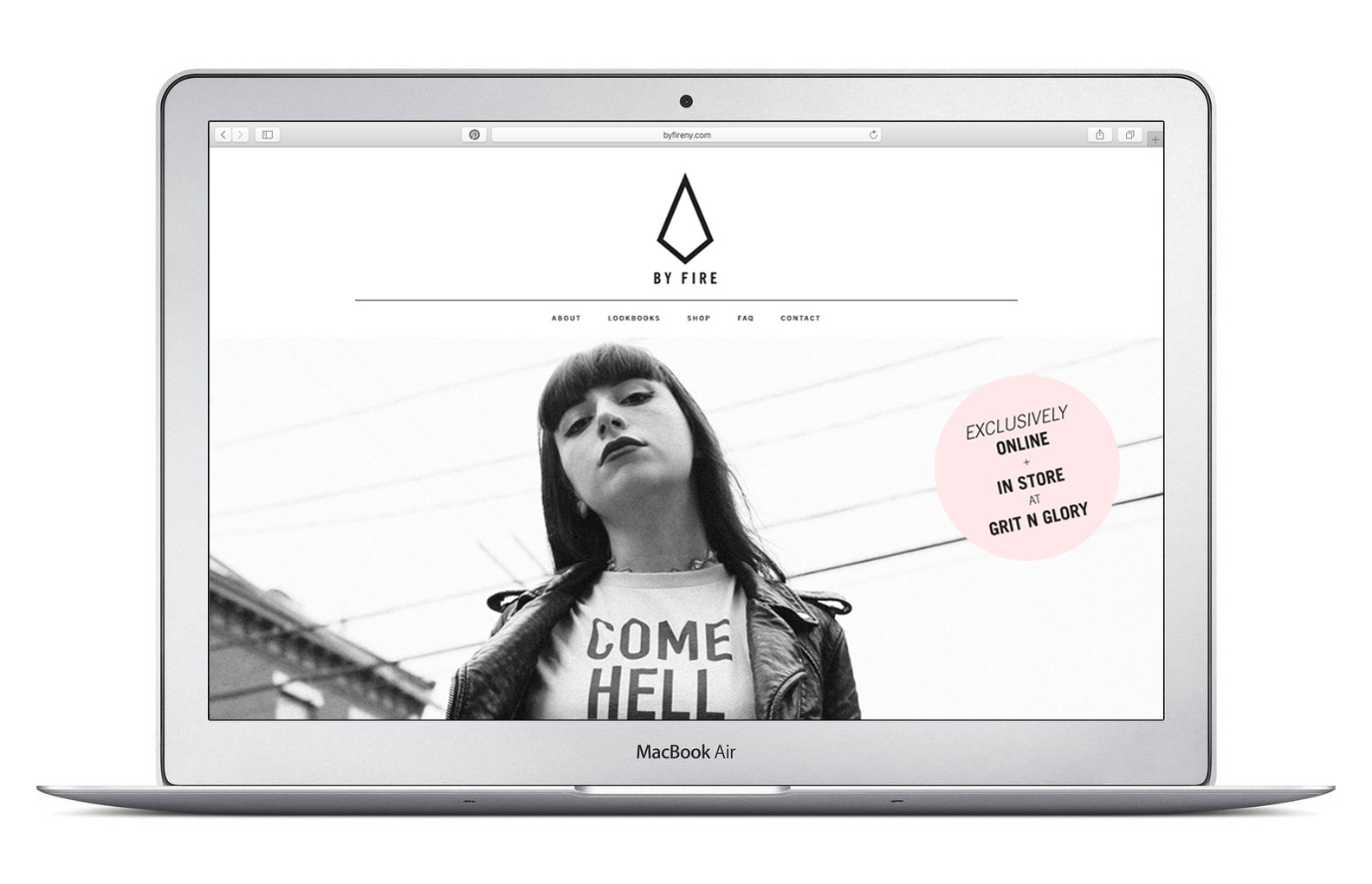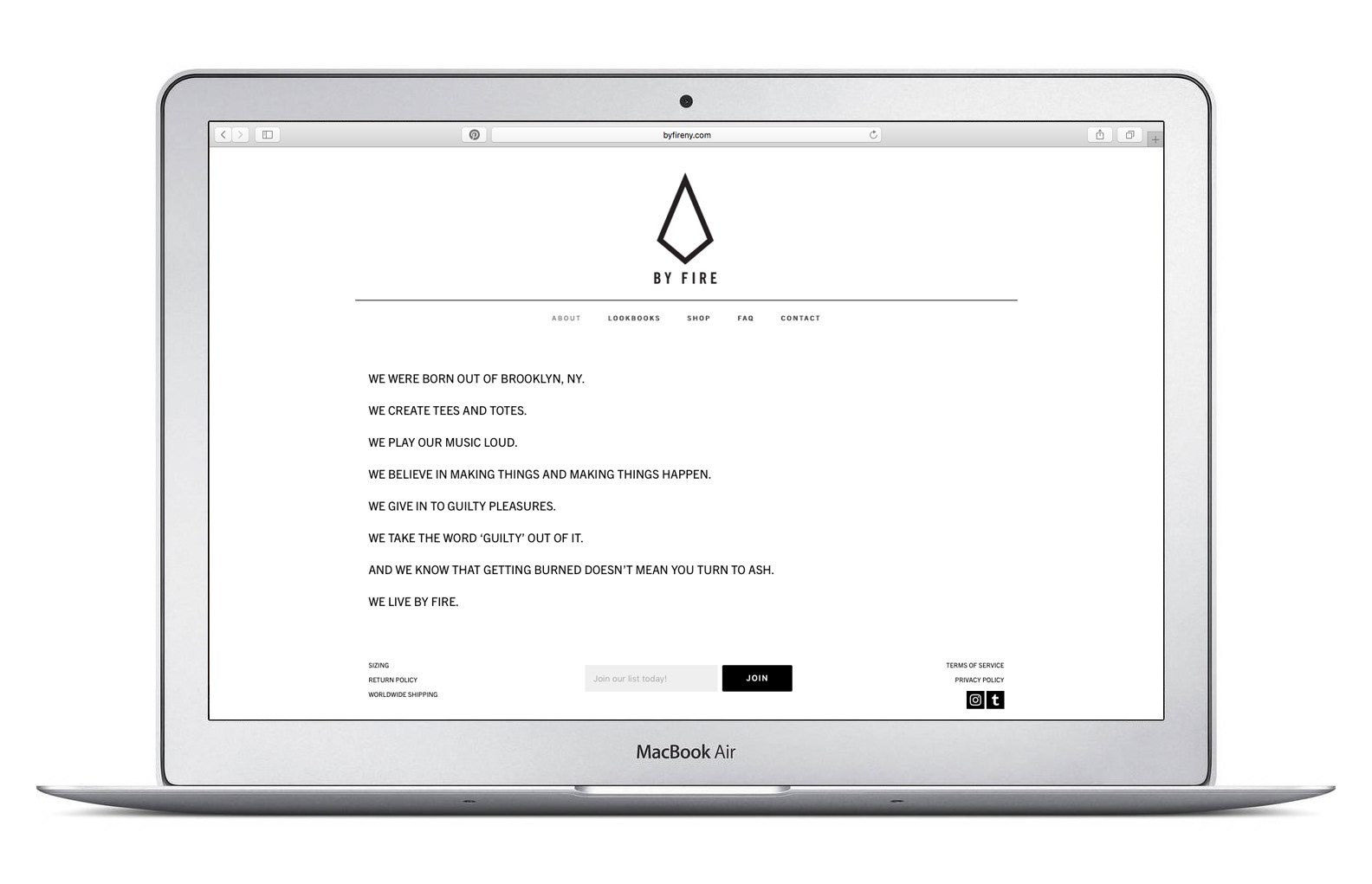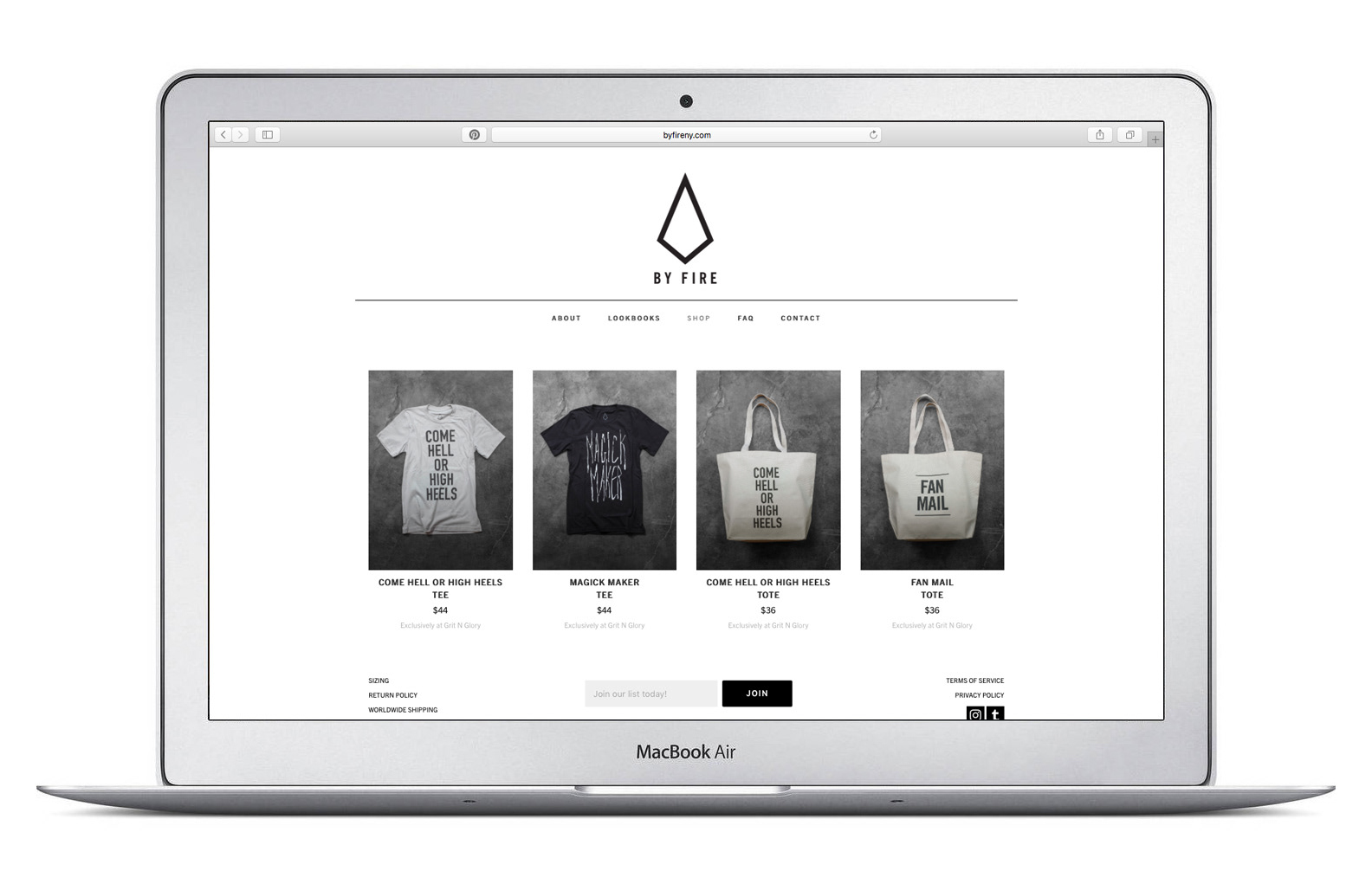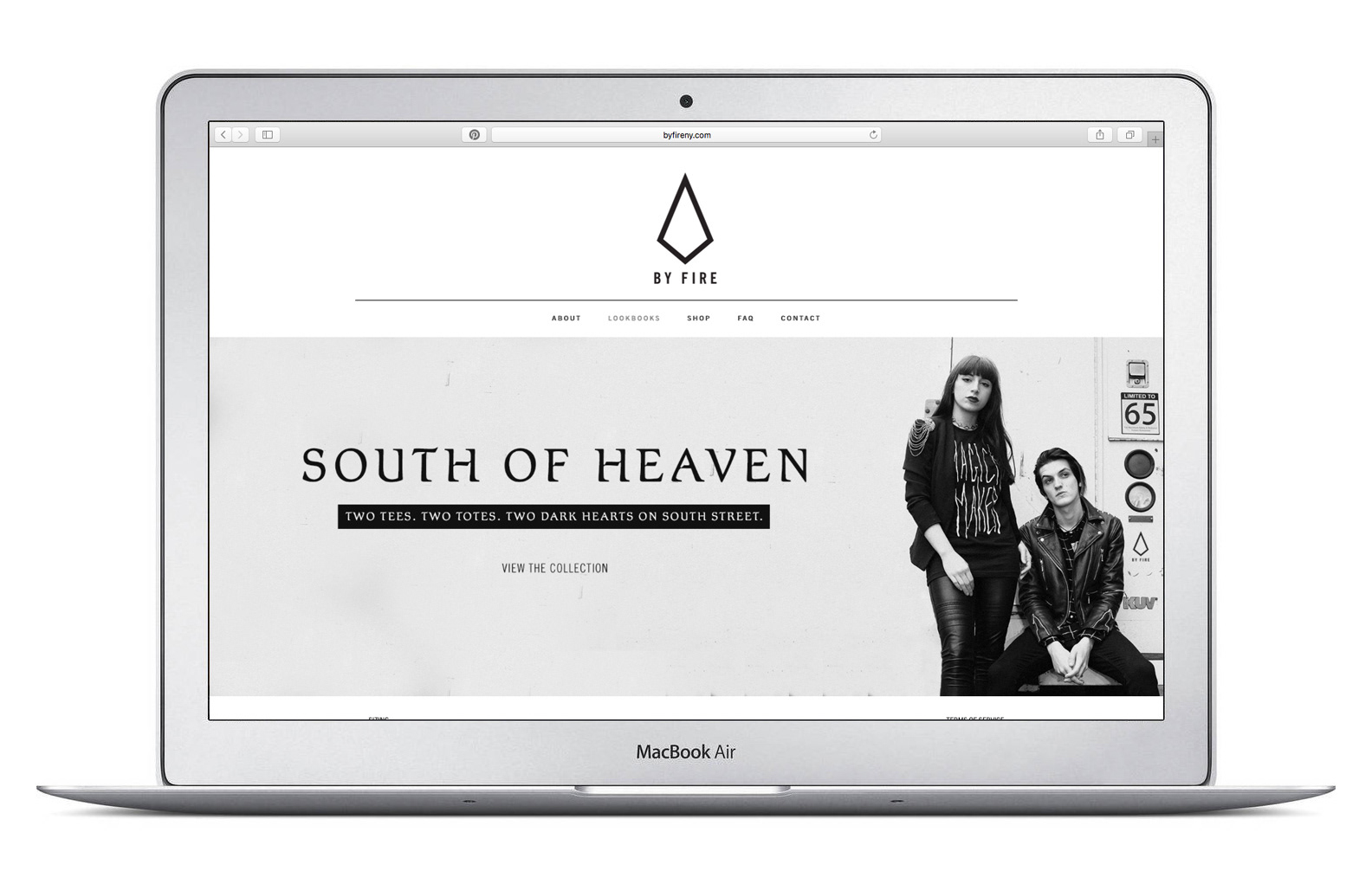 Unable to hire the photographer I wanted I decided to shoot their products myself.